LEVEL UP HTML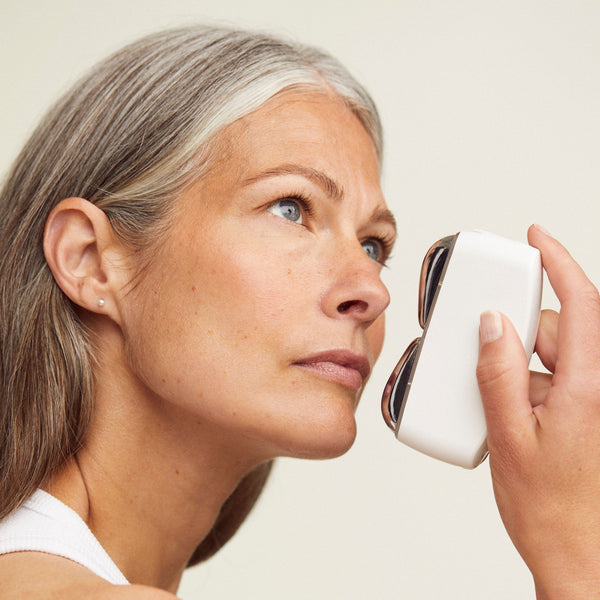 The Red LED Sun Damage Repair
Preparation
To prepare for this treatment, activate the red LED light. For this facial, use mode 4-6 with the red LED light option enabled.
Targeted Muscles: Focus on various facial muscles and areas on the neck that show signs of sun damage.
Technique
Hold the device vertically and start at the jawline. Glide it upward toward the cheekbone, pausing for 3 seconds on areas with sun damage. Do this for a total of 5 glides on one side of the face.
Move to the neck area. Begin at the base of the neck and glide the device upward toward the jawline for a total of 3 glides.
Now, switch to the other side of the face and repeat the process, still paying extra attention to the sun-damaged areas.
Purpose
This facial aims to encourage skin repair in sun-damaged areas and improve overall skin tone and texture.
Notes
Make sure to hold the device vertically during all gliding motions.